DISCOUNTS & OFFERS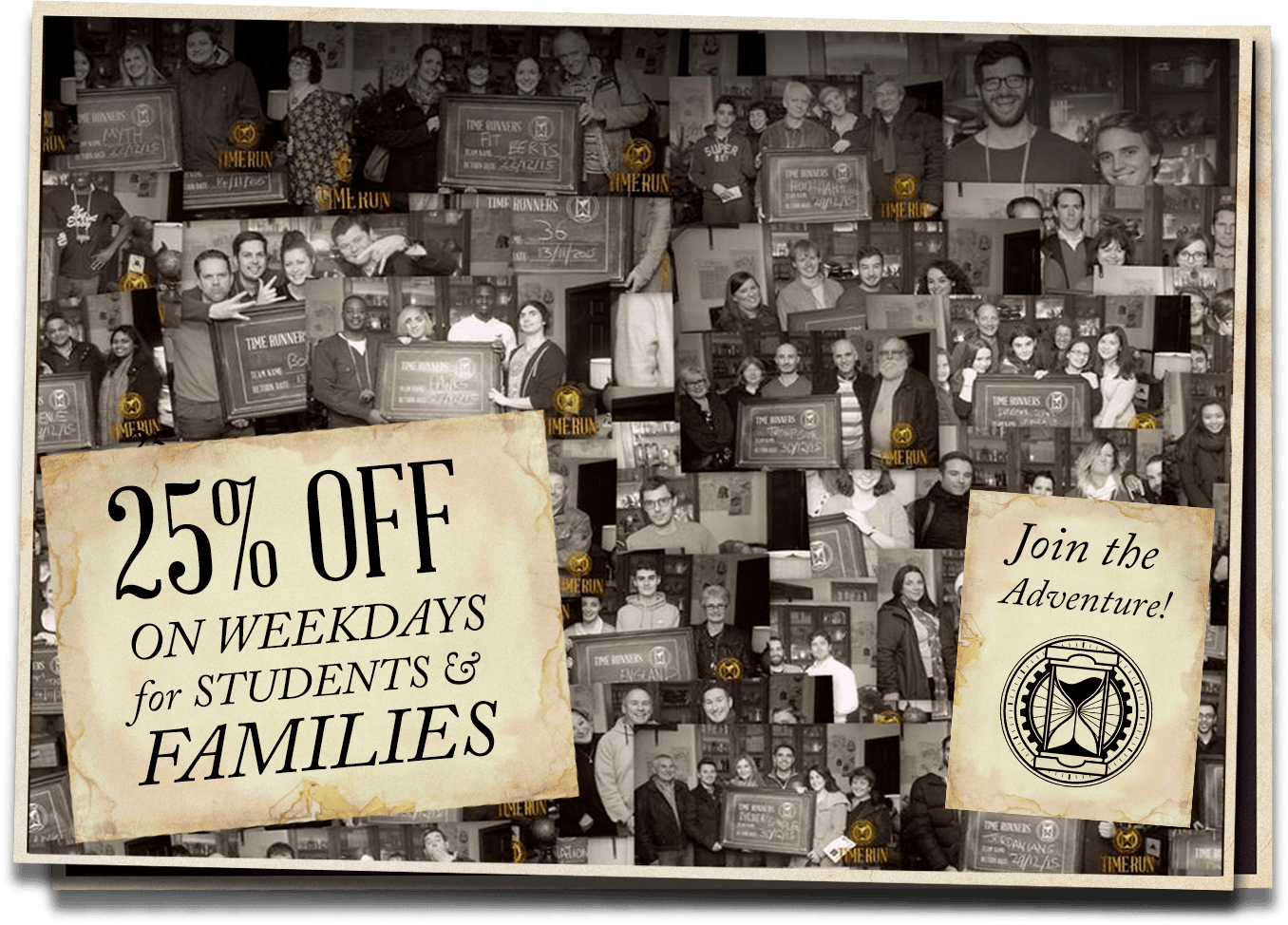 We want as many people as possible to experience our amazing adventure. As a result, we're now able to offer a 25% discount across our weekday slots for any teams with a child between 10 and 16 present and any team with one player presenting a valid Student ID card. Any questions? Don't hesitate to get in touch.
Students (with a valid student ID) can get a discount using the code below:
TRSTUD17
Any team with at least x1 Child under 16 use the code:
TRFAM17
*Please Note – each team will need to bring at least one child between 10 & 16 and/or one certified Student ID card, to present on the door – failure to do so will mean not being able to play with no refunds or rebookings.